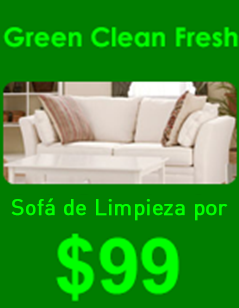 Carpet Cleaning Prep
Thank you for choosing Green Clean Fresh; We will give you a call about 1hr before your appointment. Try to answer the call please, we will not send the Technician to your home without a confirmation.
Please, leave plenty of space in your driveway, have as much as you can picked up in the areas you need cleaned, have all pets put away, it's best to pre-vac, the technician will be in a green and white cargo van.
Our specials do not include furniture moving. You are welcome to move anything you like prior to our arrival. We just ask that it be moved completely off any areas that are to be cleaned.
Please point out stains, heavily soiled areas, and other areas of concern during the pre-inspection walk-through. We do warn you that heavily soiled or spotted carpets may need some additional work. At that time, the technician will advise you of any additional work or charges. Any room over 300 Sq. Ft will be counted as two rooms.
Sofa Cleaning
Sofa cleaning can be vigorous, with flipping it over and some overspray of hot water. So please remove your electronic items from around your sofa, pre-vac to remove trash from under the cushions. Sweep trash from under the sofa, thank you!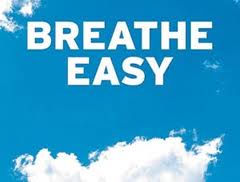 Experience Complete Satisfaction
We are not satisfied with our cleaning services unless you are! To guarantee the highest level of cleaning services, we utilize quality control programs which include onsite inspections and customer surveys. We constantly monitor our work and should any area fail to meet our strict office cleaning standards, it will be corrected immediately
The Green Cleaning Service Advantage
Green Cleaning Service is fully insured, providing liability and worker's compensation coverage as well as employee bonding and all other applicable forms of insurance coverage. All employees are screened for your protection. They are neat in appearance and carry proper company identification.
Frequently Asked Questions:
Are your cleaning solutions safe for my home, family and pets?
Absolutely. Our non toxic gentle cleaning solution deep cleans your upholstery while being friendly to our environment. We take great pride In being an Eco- Friendly Company.
How long will my upholstery take to dry?
After our Ultra Clean service, the upholstery is left just slightly damp to the touch. Most fabrics usually dry in 4-5 hours. However any areas that require additional cleaning or preconditioning may take longer to dry. If drying time is a concern, we can take special steps to try to speed this process up for you.
Does your cleaning include stain removal?
Yes execpt for basic cleanings. Our service includes treating for all spots and stains that have not dyed the fibers of your upholstery. Red dye stains and pet stains are examples of stains that can dye or discolor upholstery permanently.
Can you treat pet stains and pet odor issues?
Yes. Our exclusive treatments are designed to treat pet urine stains. However, even with the most advanced techniques, urine can sometimes permanently discolor upholstery fabric. Depending on the fabric you have, we may be able to use our enzyme producing treatment to remove both stains and offensive odors. This is a procedure that can only be determined once our technician evaluates your fabric.
Is my price based on fabric measurement?
No. Our prices are based on specific pieces of upholstery. Our friendly staff can usually quote you an exact price right over the phone.
What do I have to do in preparation of my service?
We typically ask 2 things from our clients:
-Open the blinds and curtains in the rooms to be cleaned so we get as much light on the upholstery as possible.
-Turn ceiling fans on to encourage fast drying times.
Why is your service better then the other national companies?
Our exclusive Ultra Clean service uses low moisture to perform our cleaning. This means we can effectively re-clean areas multiple times if necessary without risking over wetting the fabric. This ensures we get the best result possible for you. Our company also has strict requirements of the techs that represent our company. These are all seasoned professionals who actually have a stake in their local branch. Because of this partnership arrangement with our Service Technicians , you can be assured to get a service that will surpass your expectations.
EPA Recommendation