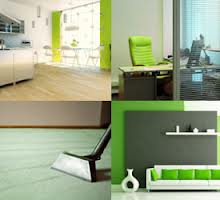 Arrange your furniture any way you like when you don't have to worry about hiding stains. The carpet and rug cleaning team at Green Clean Fresh in Atlanta, Georgia, will leave you with carpets you can be proud of.
Your carpets will be as spotlessly clean as they were the day you bought them after they are treated with our exclusive Six-Step Deep Clean. This system goes beyond lifting stains and uses a specially formulated pH-balancing fiber rinse to remove cleaning solution residue that acts as a magnet for dirt in your carpet. This intense cleaning will leave your carpet so soft you'll find new reasons to walk around barefoot.
The Six Steps:
Our professionals conduct a pre-inspection to identify trouble spots and heavy-traffic areas that will receive extra attention during cleaning.
A special heated carpet cleaning solution is sprayed deep into the carpet fibers to treat embedded dirt.
To loosen the dirt, we scrub the heavily soiled areas of your carpet.
We use a high-powered extraction and pH-balancing fiber rinse to remove the dirt and cleaning solution.
Your carpet is groomed to evenly distribute the carpet protector and deodorizer, and to allow it to dry more quickly.
We conduct a post-inspection and review the entire job with you; if there is any aspect you are not completely pleased with, we will correct it immediately so that we can ensure your satisfaction before leaving your home.

BASIC STEAM CLEANED & DEODORIZED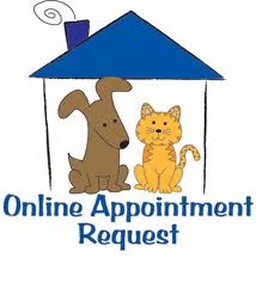 Green Clean's basic carpet cleaning includes a pre-inspection walk-through and steam cleaning of the exposed areas with a general detergent/deodorizing solution. We recommend that if your carpet is under seven years old, you have an protectant applied.
Our specials do not include furniture moving. You are welcome to move anything you like prior to our arrival. We just ask that it be moved completely off any areas that are to be cleaned.
Please point out stains, heavily soiled areas, and other areas of concern during the pre-inspection walk-through. We do warn you that heavily soiled or spotted carpets may need some additional work. At that time, the technician will advise you of any additional work or charges. Any room over 300 sq ft will be counted as two rooms.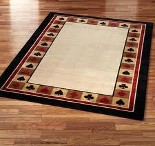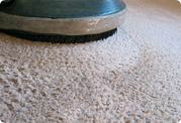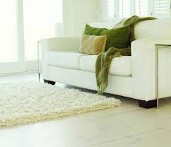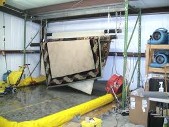 Carpet Cleaning Prices:
1 Area: $ 55.00
2 Area: $ 99.00
3 Area: $ 141.90
4 Area: $ 180.40
5 Area: $ 216.70
6 Area: $ 250.80
7 Area: $ 282.70
8 Area: $ 312.70
9 Area: $ 342.70
Stair Case: $ 55.00
Hall: $ 45.75
Entry / Foyer: $ 24.75
Laundry Room: $ 24.75
Bathroom: $24.75
Walk-in Closet: $ 24.75
Room size limit is 300 sq ft, after that it may be considered as two rooms with all coupons. Stairs are never included in a coupon deal. Coupon offers only cover basic cleaning services noted above.
Additional Extreme Pet or Stain Treantment: 45.00 per room
Rug Cleaning Services
Steps to expertly cleaned Oriental and area rugs:
Your oriental and fine rugs are an investment that can last for decades with proper care. That's why Green Clean Fresh employs patented tools and equipment designed especially for cleaning Oriental and other area rugs. This system does not employ harmful chemicals or other harmful cleaning agents. The Green Clean method is fast, safe, and non-toxic and is Platinum Rated by CRI the Carpet and Rug Institute and certified with the IICRC.
Professional Rug Cleaning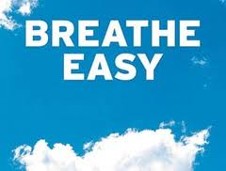 Steps to expertly cleaned Oriental and area rugs:
Pre-Inspect?
The condition of each look for fading, discoloration, stains, wear, pre-existing damage, color instability and odors. We determine the clean ability of each rug and the appropriate cleaning procedure to be used.
Dusting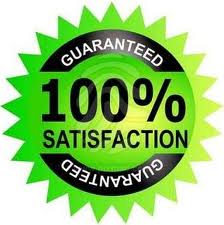 Dust and particulate matter lying deep within the rug are removed using compressed air and specially designed tools. Foot traffic and dry soil can act like sandpaper on the fiber, and this step is often referred to as 'air washing' or 'dusting' of the rug. Vacuuming, shaking, or beating is not nearly as effective.
Call Now! (404) 907-1649 Customer Service
Request a service from Green Clean Fresh in Atlanta, Georgia, today to
learn more about the premiere cleaning services we offer for your home.