When the Stains are Tough, Let Us Apply Some Pressure
Pricing | Procedure | Guarantee | Payments
Green Clean Fresh can help make the exterior of your house, driveway, sidewalk, deck, fence, and play system like new again. A popular time for pressure washing in Atlanta is typically after pollen season to wash away the film of yellow, but you certainly can wash away the grime at any time of year to revitalize the appearance of almost anything outside.
The Pricing
Pricing varies based on all of the different items that can be pressure washed including houses, play areas, driveways and fences. For instance, pricing for home pressure washing in Atlanta is based on square feet, the makeup of your house, and the number of stories. However, with more than 30 years of experience, we can still provide a good ballpark estimate.
The Procedure
All pressure washing is not equal! Different amounts of pressure are used for different items.
Low Pressure Washing
When we pressure wash your house it could be better described as a chemical rinse. To protect your house, very little pressure is used; in fact, it could be compared to the pressure that comes from your garden hose. It is the cleaning solution that cleans your house. This procedure is also used on wooden items like decks, play areas, fences, and patio furniture.
High Pressure Washing
For concrete (driveways, patios, and sidewalks) we use very high pressure. No chemical is used because it is shear pressure that cleans the concrete.
Satisfaction Guarantee
We are confident that you will be satisfied with the high quality of work, and to ensure you are happy with the results we guarantee it. We will not leave your property until you are completely satisfied, and if you're not home during the appointment, no problem; we will return to make it right.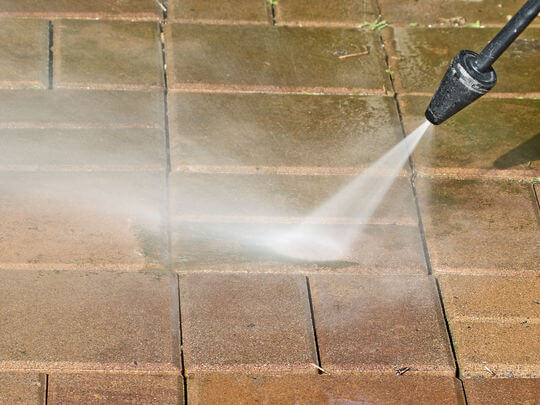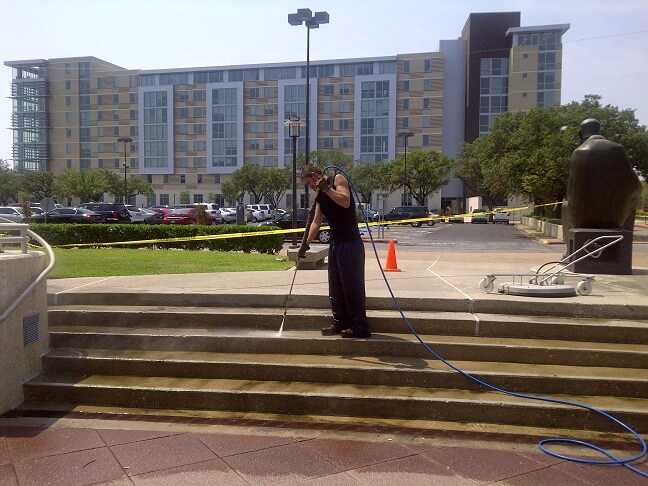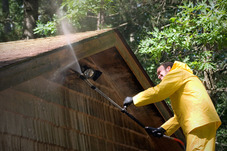 Call Now! (404)907-1649
Customer Service
Por favor, rellene el formulario de contacto para llegar a un representitive español, gracias!